The Vineyard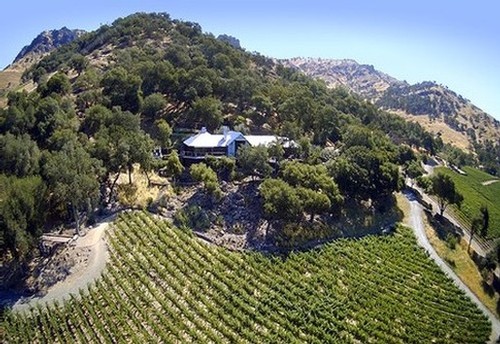 The vineyards that produce the fruit for our wines have been selected for their unique terroirs that are perfectly suited for the varietals they produce. The best wines are able to capture in bottle both the essence of the land and the distinctive nature of each growing season, which begins with vineyard site selection and thoughtful farming practices. We believe the fruit from these vineyards is among the highest quality that California has to offer.
Cabernet Sauvignon:
Griffin Vineyard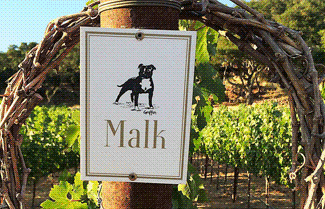 At the base of the Palisades, Malk Family Vineyards are adjacent to the Fay Vineyard, edging the valley floor on the eastern slopes of the Stags Leap District, an area known for its Cabernet Sauvignon wines.
The vines on this two acre property are bilateral cordon and unilaterally trained on a vertical trellis system. Totally replanted in 2009, the vineyard is farmed with meticulous, hands-on care. Winemaker Robbie Meyer employs farming practices that put a focus of the quality of the fruit, including low yields and minimal irrigation, which ensures we have the best, most consistent fruit from vintage to vintage. These careful farming practices, particularly with respect to soil erosion, run-off and water quality, have earned us the title "Fish Friendly Farming".
For more information about Fish Friendly Farming, click here.
Sauvignon Blanc:
Ryan's Vineyard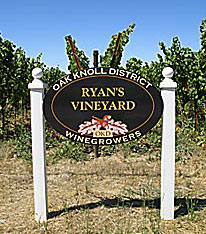 Located on the Oak Knoll District in the heart of Napa Valley, Ryan's Vineyard named after owner George Verhey's son is the source for our much loved Sauvignon Blanc. This vineyard produces consistent wonderful fruit from 15 year old vines.

- Napa Valley Appellation
- Vine Age: 15 Years
- 25 Vine Acres
- Alluvial Soils
Pinot Noir:
King's Ridge Vineyard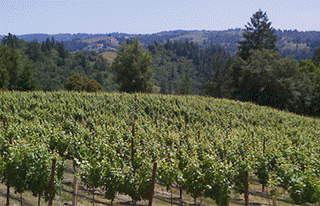 We were fortunate enough to acquire some of the best Pinot Noir grapes available from the Sonoma Coast appellation. For those of you in-the-know, the vineyard is in the Fort Ross-Seaview area — what some people might call the "true Sonoma Coast." These vineyards are planted in a perfect location for Pinot Noir, on the hillsides over looking the ocean with cool maritime breezes and warm sunny days.
You know you want to
Sign Up For Our Mailing List
Keep up to date on the latest wine releases, events, and promotions.