Our Property
Photogallery rendered here.
Sustainable and Eco-Friendly
Our passion is two-fold: making beautiful, hand-crafted wines and while also sustaining and preserving this incredible property with the utmost care, by employing practices that preserve the fauna, flora and the environment.
Encompassing 11 acres of land, tucked into the base of the volcanic Stags Leap Palisades, our property is one of exquisite natural beauty. Just off the valley floor, the vineyard occupies two acres along the western boundary of the property after which the elevation rises dramatically. The majority of our property is dominated by a large grove of black and live oak trees, which provide a wonderful home for a multitude of native animals and birds.
The steep slopes required terracing to retain erosion, which provided the perfect canvas for native Californian and South African drought-tolerant plants. With water use of utmost concern in drought-stricken California, we've designed the landscape to require almost no additional water. With the same sustainable concerns, our energy needs are generated from solar panels, taking advantage of all the plentiful California sunlight.
In keeping with traditional bio-dynamic principles, we've installed several owl boxes throughout the property, providing a home for families of barn owls who are extremely effective at controlling the rodent population. Likewise, bat houses offer shelter for bats, who devour scores of pesky mosquitos once the sun sets. Our most recent new residents are colonies of bees to help the biodiversity of the area (and also provide delicious local honey).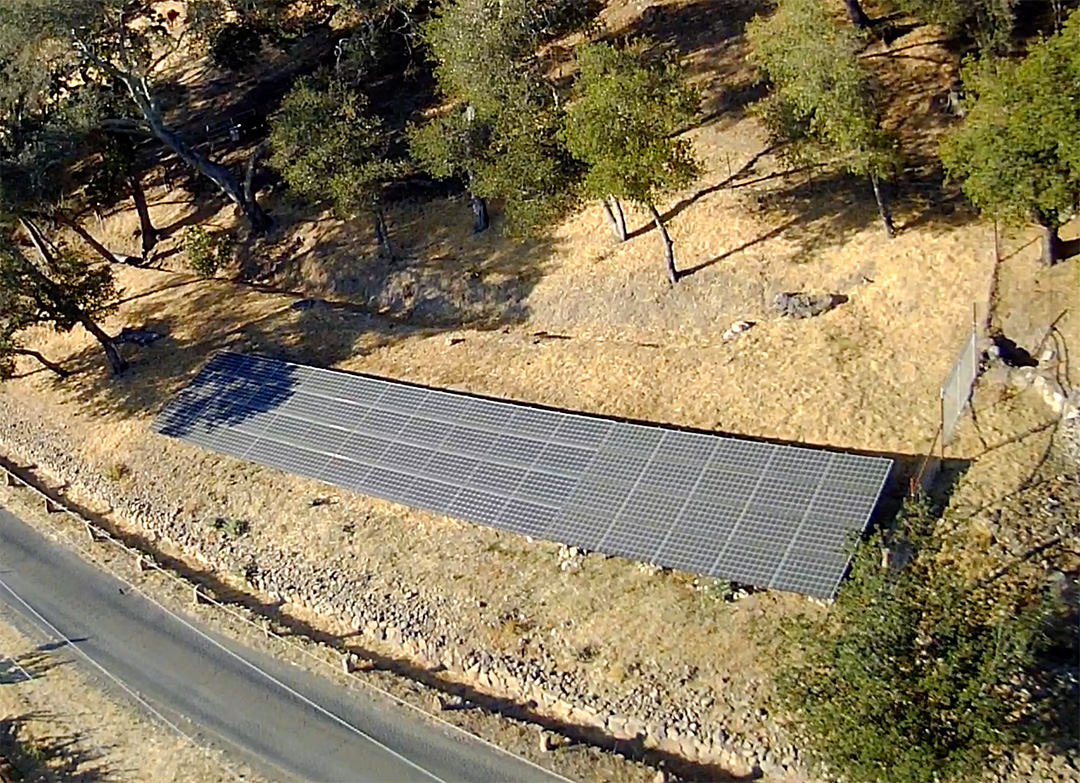 Solar Panels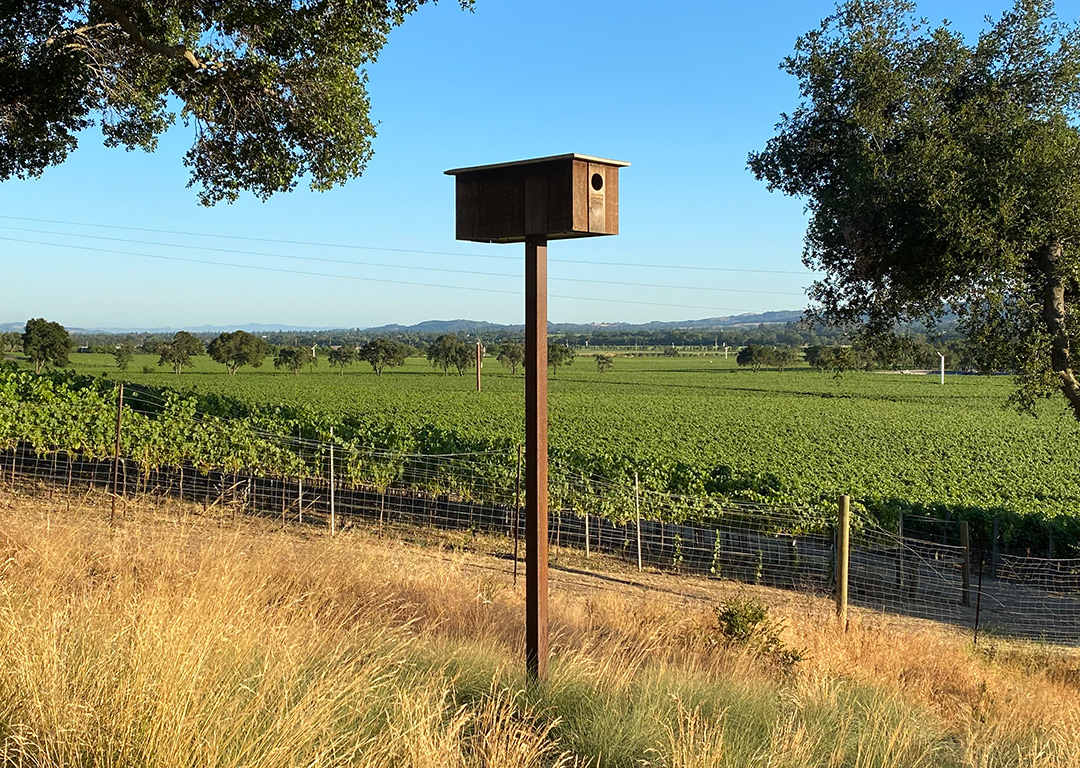 Owl House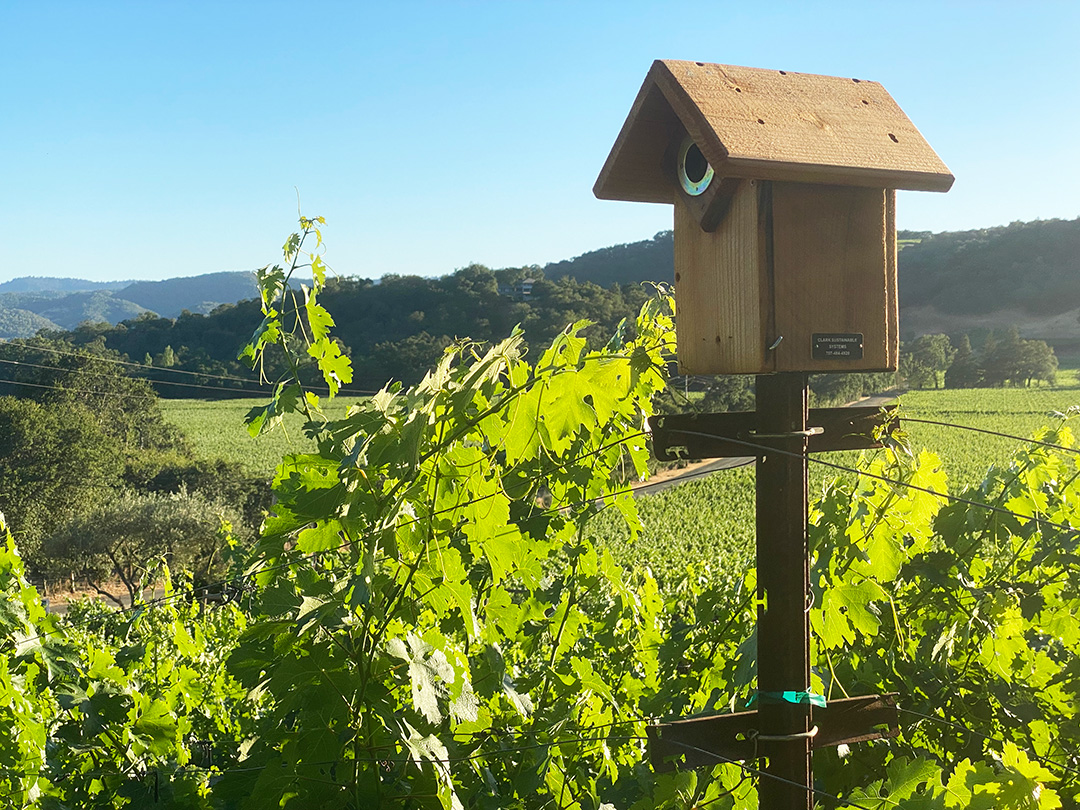 Bird House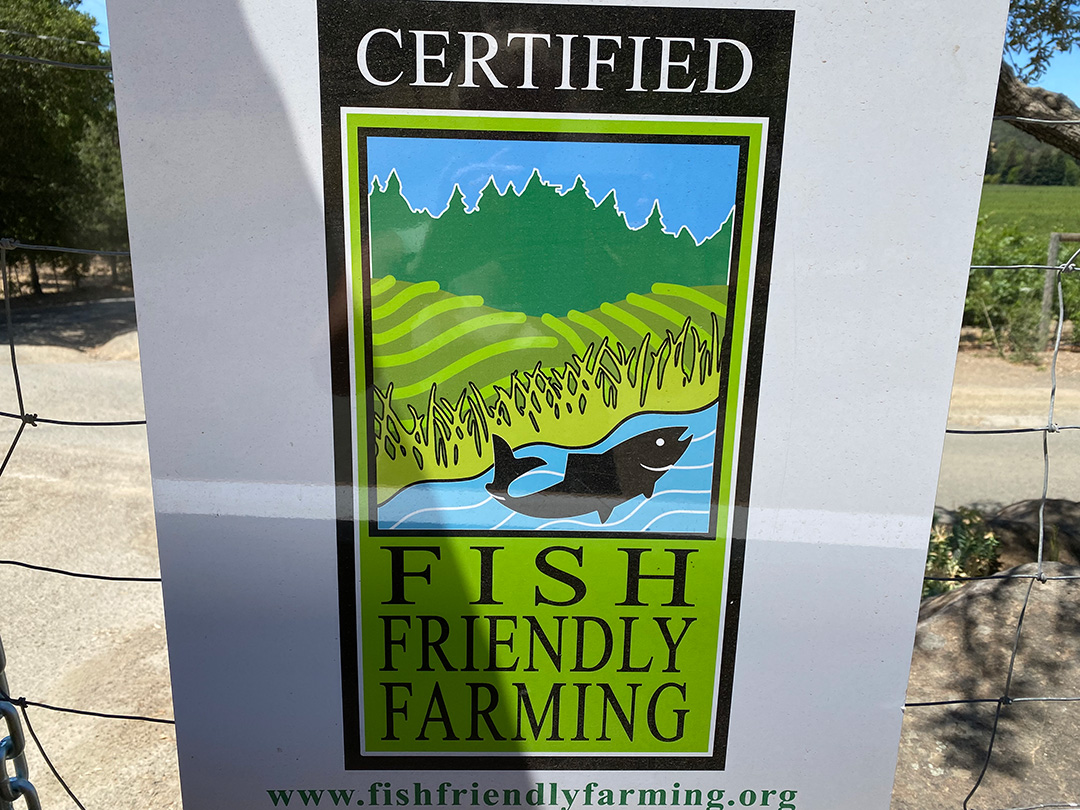 Certified Fish Friendly Farming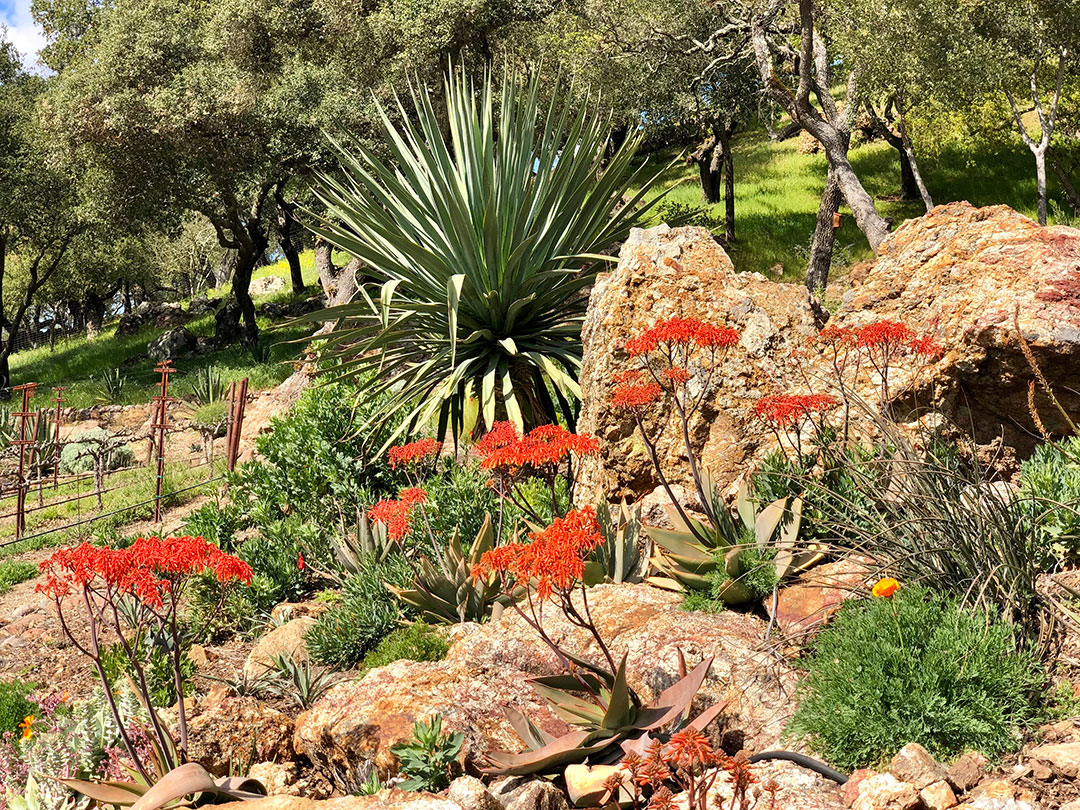 Xeriscaped to save on water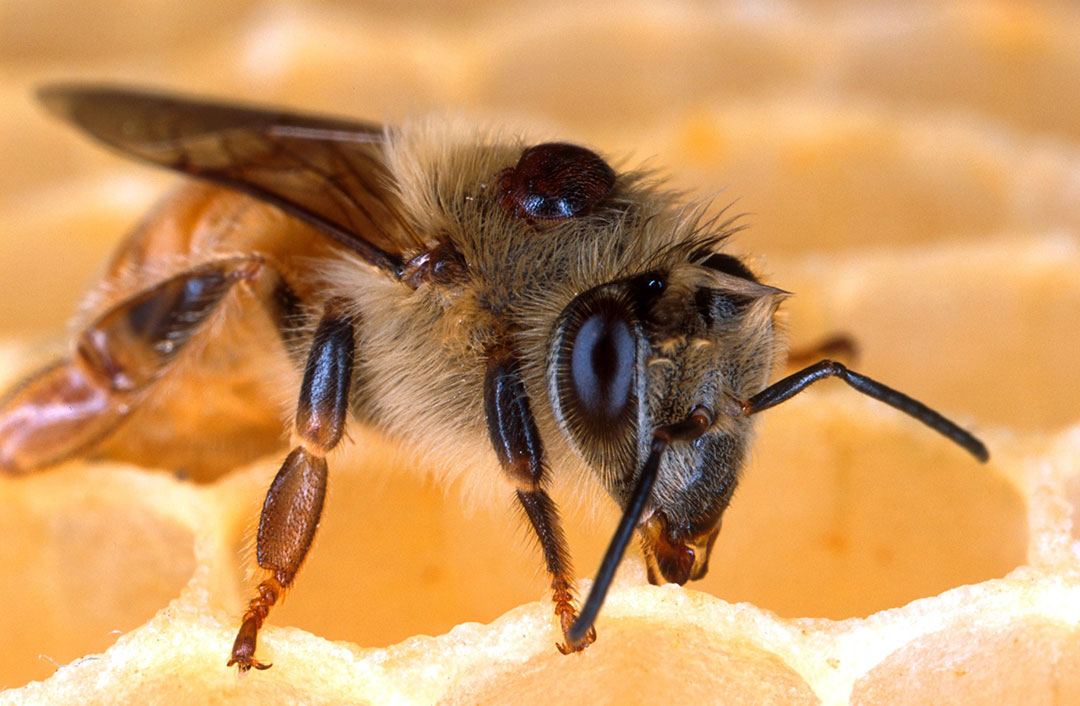 Bee hive box to help pollinate
You know you want to
Sign Up For Our Mailing List
Keep up to date on the latest wine releases, events, and promotions.